*
Lay systems that kill your profit everytime you lose.
* Back systems that look for such low odds you will never make a profit.
* Trading system that continually have to monitor the markets for a few "ticks" so you maybe (and that's a big maybe) make a few pence profit.
* Oh and the best one is where you have to open loads of accounts with bookies looking for that odd occasion where the bookies get the prices wrong and if you place your bets really quickly you get "a free" bet.
Of course the only way to do this is to use the automatic software that you have to pay monthly for, which then takes away any profit you were ever likely to make even if your software was the fastest and both you bets got matched!
No wonder most of us are frustrated and pulling our hair out…this is just plain insanity.

But did you know there is a simpler way?
This way doesn't mean the following:
It doesn't mean you have to take risks with high priced lays.It doesn't mean you have to try and eek out a small profit from low priced favourites (that don't always win)It doesn't mean you have to wait around for the markets to move in the right direction.And it doesn't mean you have to wait for the bookies to get their prices wrong.
In fact the idea is so simple and easy to use you can place your bets when you want with who you want for whatever amount of stake you want to use...

And the only thing you could lose, is your stake, which is just the same with any simple and sane bet!
Simples!!! As those Meerkat cat animals like to say…

No it's not I hear you say…
Everything you have tried up to now just hasn't worked…go on admit it, it hasn't has it?
Of course it hasn't
because most system are re-hashed from old ideas or back tested with results data that I wouldn't even give to my worst enemy (oh well maybe I would).
We all have lots of these systems in fact you probably have so many, that some of them you haven't even tried…
Well don't waste your time because they probably don't work anyway!

So what's the answer?
Before the emergence of betting exchanges like Betfair and Betdaq and the sudden rush for trading, lay betting and all sorts of exotic stuff, the normal punter relied on
backing horses to win and many of them did quite well at it
.
The strange thing is when you look around for the people who are still making money from horse racing they are the ones that are
still backing horses to win
.
The pundits out there who try to put you off backing horses love using the most famous statistic which is…"Only 34% of favourites win, or was that 35% or even 36%" it seems that they don't even know!
The reason why is that statistics can be shown just about anyway you like. In fact on AW (All Weather) it is only about 32% but at odds of less than 1/2 it is actually 75%, so you can see these figures can be manipulated in all sorts of ways.
The point is that favourites do win and considerably more often than theses so called "advisors" would like you to believe.
Why? Because they are trying to convince you that their betting method is a far more profitable way to bet…
Well try telling that to someone who has had his bank balance badly bruised and battered.
The thing is I have been there…
I joined this one service where we were laying horses and everyday we made a profit, month after month we just kept making money…it was amazing..it really was.

My bank started to get bigger and I was able to make enough money every month where I was almost at the stage of quitting my job.
Then it happened… we had a loser…
Ok this wasn't the first time it had happened we had lost before, so we just piled our losses onto the next selection (as advised), it never failed we were always back in profit.
I must admit though because of the stake sizes I was now using and the odds we had lost at the day before, this was going to be a big bet, but hey we always did this…we had been told that the system never lost twice…
But it did…
Weeks and weeks of profit just shot down the drain in seconds as the horse that should have lost the race, easily snatched the lead in the last few seconds.
Boy was I a mess, this was a lot of money but…
We got an email from the tipster saying…

"Ok I am amazed as you that this has happened it's the first time and I am sure that it won't happen again and if you still have faith in the system which you should have after all this time of winning, you should increase your stakes again and get your money back…"
Wow! I thought this guy really does think we can win and I must admit we have had months of profit "come on, the chances of losing again must be impossible" I agreed.
My problem was that by this time my bank was totally depleted from two big losers and I was going to have to get my hands on some cash quickly to get on the next bet.
So yeah I raided some savings and used a bit of Credit Card money and put everything I could on the next bet. Ok I wouldn't win it all back, but at least I would get a lot back...wouldn't I?
Of course you know what happened next… Yep you guessed it, the horse won the race again and I was now broke!

Was I stupid?Was I naive?
"Is this really a true story?"...You are asking yourself.
Does it matter?
I bet if you have been involved with this industry even for just a few months you would have heard horror stories like this all over the place.
Like the guy who was talked into laying 999.00 on Betfair because they never won…
Never is a very long time and "they do win" as he found out to his cost.
So why am I telling you all this, what's it all about?
I want you to consider that
Backing horses to win is far better than any other form of betting
, if you do it correctly.
Have you ever heard the saying "Two heads are better than one."
Well two horses are better than one when trying to win at backing horses. In fact at certain odds and certain types of races 75% of the winners come from the first two horses in the betting.
There are other advantages of betting on two runners rather than one and that is that your average winning odds tends to be higher, so your strike rate can be a lot less.
Don't get me wrong I am not that keen on backing favourites on their own I do try to avoid them if I can but what I try to look for is two horses (most of the time) that have a good chance of winning the race but are unlikely to be at a stupid price...
Our average winning odds are around the 8.37 mark at Betfair BSP.
Since the 01/10/2013 we have had 386 selections and won on 57 of those
Do you think we made profit?
Do you think our risks are high?Do you think we need stupid staking plans or weird betting ideas to make a profit?
Of course we don't in fact with average odds of 8.37 we only have to hit a strike rate of around 12% to make profit.

This is not about quantity it is about value. This means fewer winners but much more profit.
Hopefully about now I have you convinced that the best way to bet is to back more than one horse in a race!

But of course it is never that simple and unfortunately if you were to go away now and start backing 1st and 2nd favourites in every race you would start to lose money because not every race is the same and there are some key pointers you have to know in order to select the race you have the best chance to win in.
To be honest you still have to trawl through some pretty boring stuff, like ratings, past form, ability ratings in fact on average to get our one race per day, we anaylse 11 key points about every runner in each race.
This allows us to really target a race we where are very confident the winner is going to come from either of our two selections and our rating system is so powerful we can sometimes identify a runner which has been totally misjudged and we can get wins of 12/1, 6/1, 9/2 and often 7/2 and 4/1, which is why we can keep our average winning odds so high.
We even had a 54/1 winner on the 17/11/2013 check out Home Run at 13.00 Cheltenham.

54 was Betfair's price guess what the bookies was?

40/1 so we did 10 points better on this one selection.
Now I am not stupid I know you have read a lot of sales pages that try to make you part with your hard earned cash and have probably even be burned more than once by false or broken promises.
Isn't it always strange that whenever you join a service and pay over some money the selections seem to go into a dive bomb?


What's that all about…
Well one of the main reasons is that for most systems to stay profitable (especially lay systems) they have to keep their strike rate above 87% normally and preferably into the 90's, which is almost impossible. The moment they don't, they start get longer losing runs (remember that) and big losses.
I have already shown you that in our case we don't need 90% or even 87% in fact we will still make a great profit at 12% which is far below our strike rate at the moment.
Now I am going to go completely against the grain here because I think what I say next is not only going to surprise you, but should sort of make sense as well.
"Past results to not equal the future"
And they don't!
Here is what normally happens when you find a service like mine…
There are all these pages showing results and the odds that you can supposedly achieve etc, etc.
So you get all excited part with £25 or more cash get your first few selections and everything is different.
You are not winning as often, you're not getting the prices that you were expecting and you certainly are not making the profit you were told about.
Here are my results
(Opens in new window)
Yes we will have months where we lose or make very little profit but over the last 8 months we have made an average of over 49 points a month.
395 points to the 22/11/2013
What does it actually mean to you?

You have no way of knowing if the results are true or if I have missed losers out or even the whole thing is just a big scam, to get you to part with some money.
Look I am not a scammer here's why…
Firstly this site is provided by Bluebell Data and you can only get that through Malcolm "
The System Mason"
and he wouldn't let anyone near his "Tipster in a Box" brand name if he hadn't checked them out first.
Secondly any payments to me would have to go through Paypal and you can dispute that at any time.
Thirdly it doesn't take long to get a bad reputation in this industry.
But before we talk about prices or memberships or anything like that, let me tell you exactly what I have to offer.
Acenaps is made up of two totally different selections methods using this amazing rating system we came up with.Acenaps - System 2
(yes I know a great name...ok it's not!) is the one I have been telling you about all through this page.
7 days a week
(Mon to Sun) I send a number of selections for you to follow.
Now there are no rules to how you bet on those two selections. We suggest level stakes on both but you can Dutch them if you prefer.


There are no stupid staking plans or recovery plans
and you can place the bets where you like although the best profit comes from Betfair. But you could use one of the new BOG (Best prices guaranteed) services.
If either of the horses I give to you are Non Runner then just bet on the other, at the original intended stake.

No fuss and it should only take you a couple of minutes to place your bets everyday.Acenaps - System 1
(8 trainers to follow)
If you ever wanted to know if it is possible to make a profit from following trainers then this should convince you that there is.
Here are the results...
(Opens in a new window).

Again we have a strike rate of only 14.00% but average winning odds of over 10.00 at Betfair BSP.
Again it is not about the winners it is about the average price.
So let's get down to the important stuff…


How do you get your hands on these selections and what is it going to cost you
.
Well let's get real...
If I had wrote a really flashy sales page with lots of screen shots and loads of results telling you how you could retire tomorrow and live like a king the rest of your life, I could probably get away with asking for £75 a month.
Maybe you wouldn't fall for that garbage but I know a lot of people would!
Many services charge this, you know the ones who give you lame lay selections.
If I was a bit more conservative then I could have toned it down it a bit more and charged you say £50 a month, this may even seem reasonable to you.
Now the problem is that if the price goes under £50 then the perceived value drops through the floor and you are going to think that this is a waste of the time.
"Come on" you may say, "Who would spend all their time getting up early, trawling through the races, working out the best selections, then putting them on the site and then updating the results, aside from looking after their members and everything else that you have to do, for under £50 a month?"
And that's my problem…I don't want to charge you £50 I don't even want to charge you £40 a month.
Let's face it you're not stupid… you know, if I have 100 people paying me £40 a month that's not a bad wage is it?

But I see this as a long term thing…
I don't want people coming and going too much because the tips should convince you that what ever the price is, it's a good deal.
So here is what I decided to do…
Just to show you are serious and would really like to see the selections the price for the first 7 days is
Yep you read that right…Just £1 for the first 7 days.

Ok I could have let you have them for FREE but you probably wouldn't bother even looking at them.
How many FREE things have you got on your PC that you have never even tried?

At the same time I don't want to charge you full price only for you to be disappointed and realize my selections are just not for you.

The £1 is a WIN – WIN deal Click Here to try it.
If after 7 days you haven't cancelled (and I am pretty confident you won't have) then you will be billed just £17.77 for your next 30 days membership.
This is the interim membership price and still far less than £1 a day.
It gives you the chance to trial the selections and make some profit, without making a big investment.

At the end of this 30 days you would have had plenty of time to decided if these selections are for you and if you think you can make money from them.
By the way I make canceling your subscription really easy.
It's pointless having unhappy members and to be honest I don't need that kind of headache. If you want to cancel either use the link we give you in the members area or send me an email telling me you want to leave.
The final cost is just £37.77 billed every 30 days (after your trial period) and even if the price goes up to new members (which is more than likely at our present profit level) the price you signed up to will stay the same for as long as you stay a member…It's locked in and Guaranteed.
So there really shouldn't be any reason why you can not give it a go, especially at just £1

Well that's it from me and I hope to see you on the other side making profit from these easy to use profitable selections.
Oh I see you were expecting me to add a load useless bonuses and grantees that those "other" sales pages try to entice you with!
Well I am afraid not...the only thing I have to offer is good tips and a start price of £1.
That's £1 for the first 7 days!
Come on click here to choose your payment method and try something that could work for a change!
Actually I will give you a guarantee...If in those 1st 7 days you try the selections they don't actually make profit (system 2) and you want to cancel because they didn't, then I will give you your £1 back!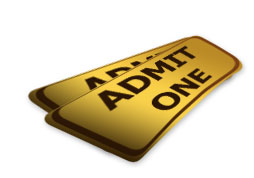 Late Bonus:
Malcolm
asked me to add his Hurdle System 3 to the site. This is the latest updated one you can see the results
here
.
If you have any questions at all, just use the contact form and I will get back to you as quick as I can.
Lots of luck.
David T.P.S.
Don't forget by purchasing today you lock in that price so when the cost does go up you will still pay lower price.
Click Here
to lock in your price.
P.P.S.
Don't forget to contact me if you have a question help @ acenaps.co.uk and don't be shy.